Bicycle parkers
Double Parker Standard / DPG / VDP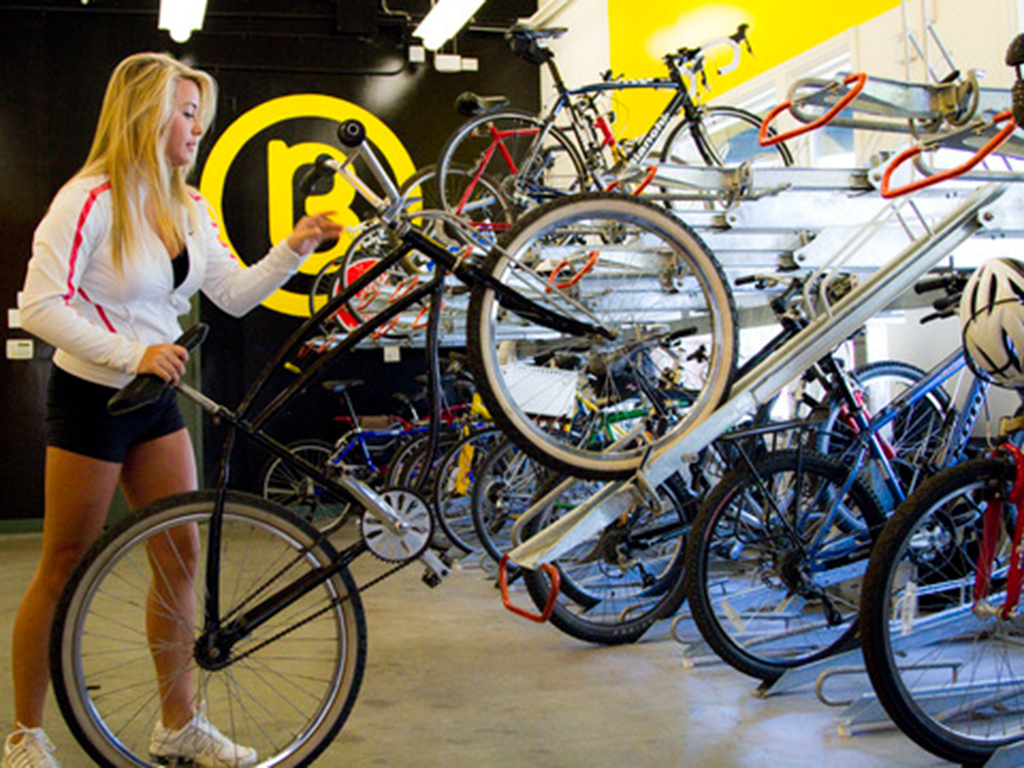 DoubleParker in the standard version
Double storage space – same space
The DoppelParker offers you an efficient and safe accommodation of your bicycles and requires little storage space.
Bicycles are easily reached by the fold-out and fold-down guide rails – without disturbing noise. The self-triggering locking device fixes the wheel in the upper level and thus prevents independent rolling back.
Plan according to your needs: You can customize the size of the DoubleParker.
The DoppelParker is available in three versions:
DoppelParker VDP (VerticalDoubleParker)
DoppelParker Standard (Simple and cheaper version of the DoppelParker)
DoppelParker DGP (DoubleParker with Gas Cylinder Technology)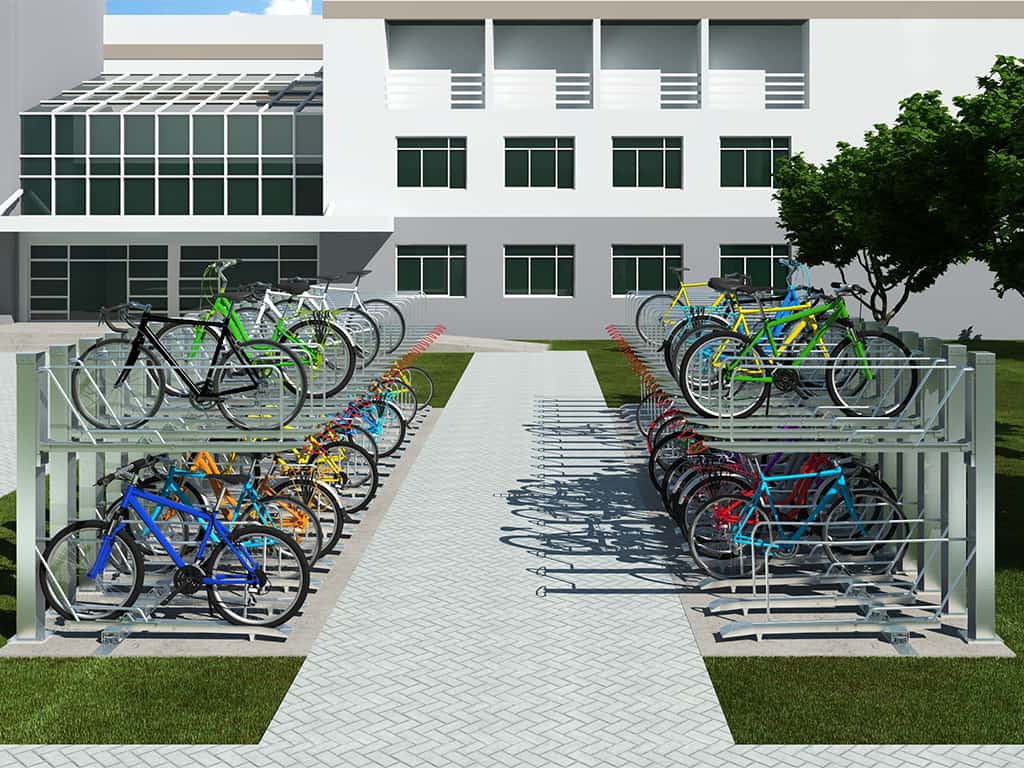 VerticalDouble Parker VDP
Our VerticalDouble Parker offers efficient use of space on two levels. Even with a large number of bicycles, the automatic lift system allows safe and easy access to the bicycle. You can plan the size individually.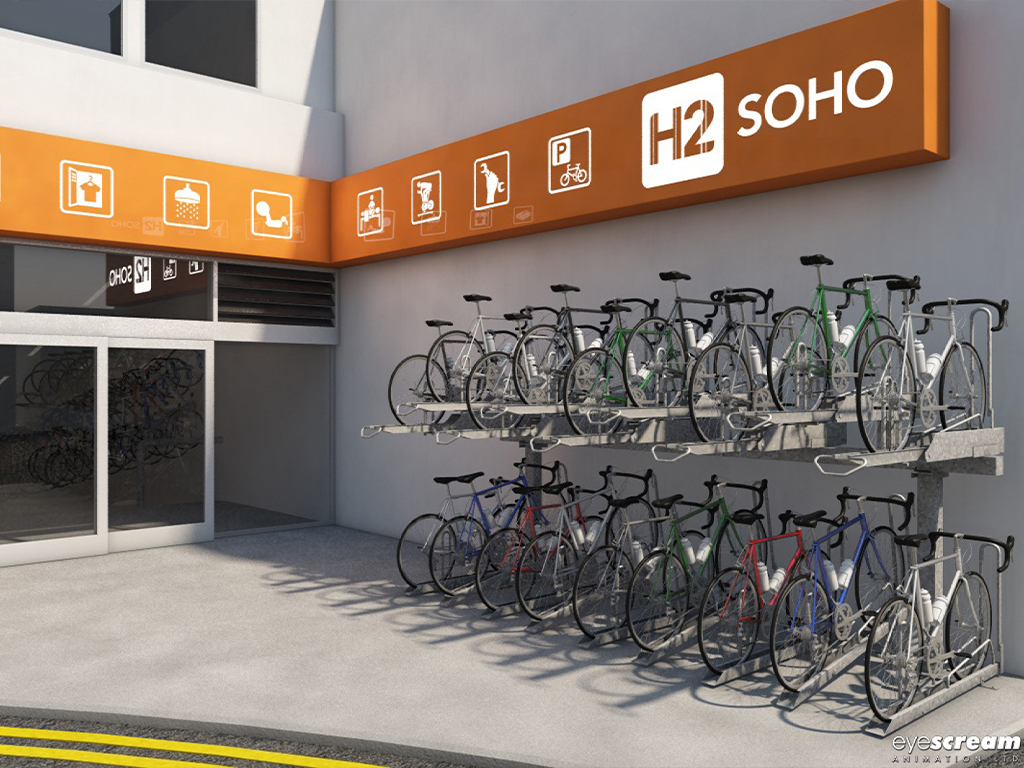 DoubleParker Standard
The classic DoubleParker Standard convinces not only by its high functionality, but also by its wide range of application and equipment options. It does not have an automatic lift system and is therefore more cost-effective.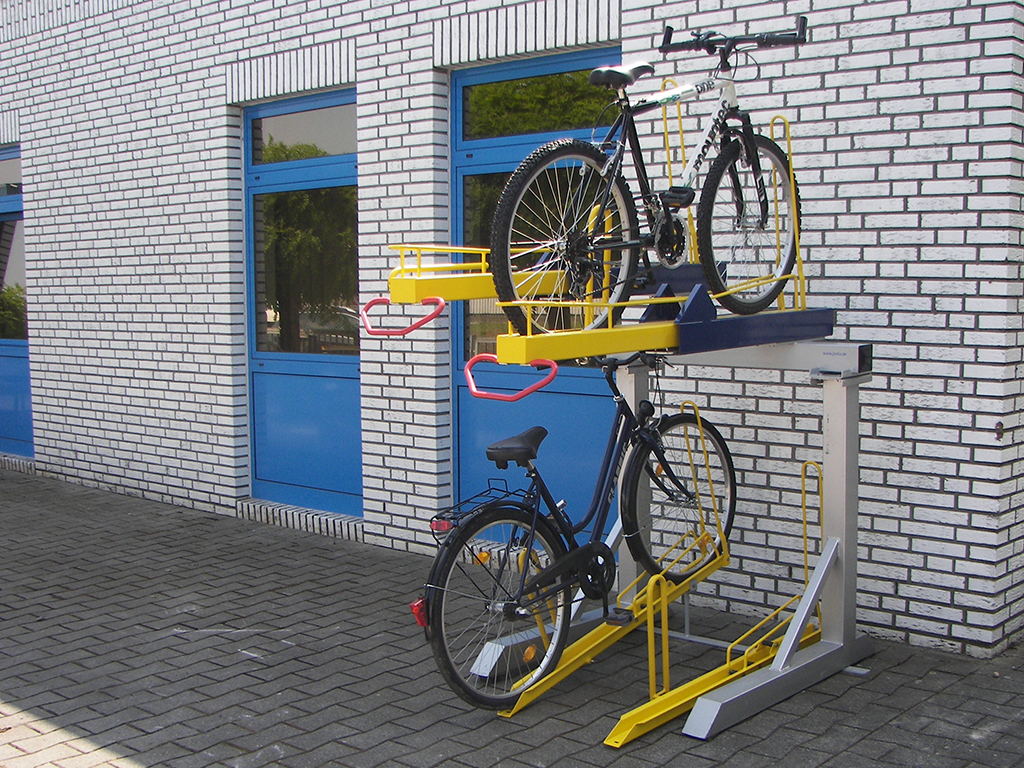 DoubleParker DGP
Our DoubleParker with integrated gas cylinder technology makes storing the bike a breeze! With the high-quality special version, you can enjoy an even easier operation of the parking system.