Simply versatile
Canopies
Berlin
Our model Berlin is available as open or closed version. The roof is equipped with one- or two-sided bicycle holders with support struts. For greater security, the installation of access control systems is also possible.
The roof is inclined at a 12° angle and glazed with wire glass. The scaffolding consists of a steel tube construction, which is hot-dip galvanized or additionally powder-coated according to RAL. This guarantees a high-quality and resistant product.
You can customize the size and number of side and back walls.
Circular
Our Circular model consists of eight seamless supports made of steel tube, which are bent in an elliptical shape. The octagon roof construction made of safety glass provides ideal protection against rain. The snow load is 75 kg/m2. In addition, the canopy can be equipped with the Josta bike holder. You can choose between two sizes, the outer diameter is 4.87 m or 5.27 m.
Especially for inner cities and public facilities, the Circular canopy is suitable as a protection against wind and weather.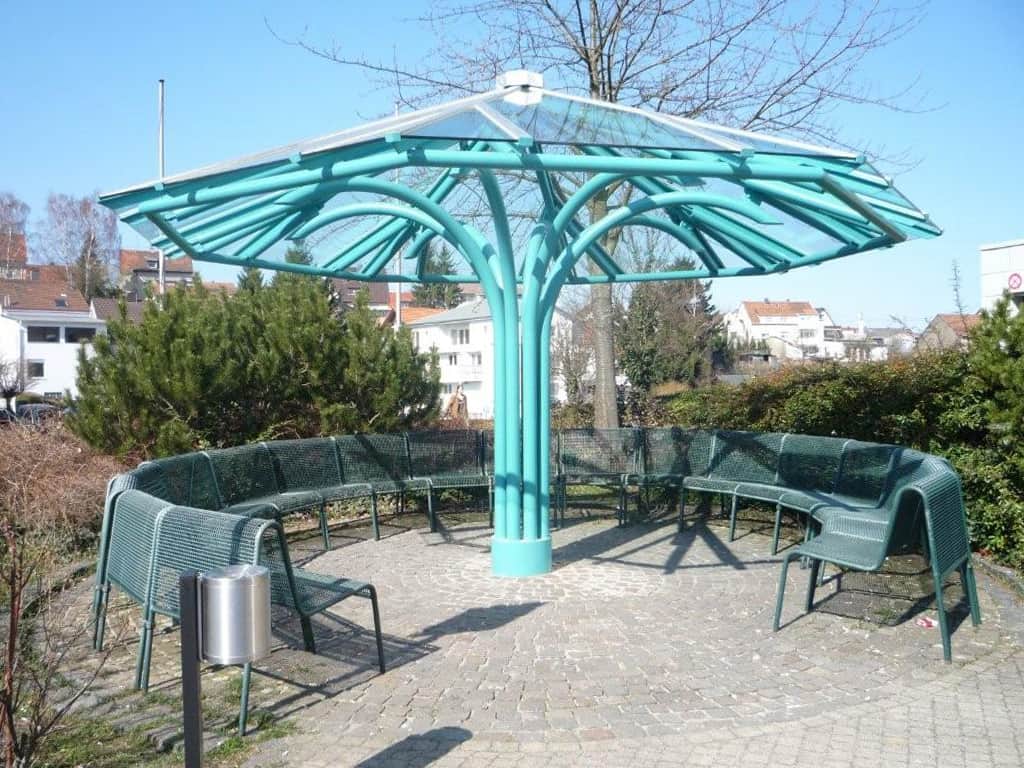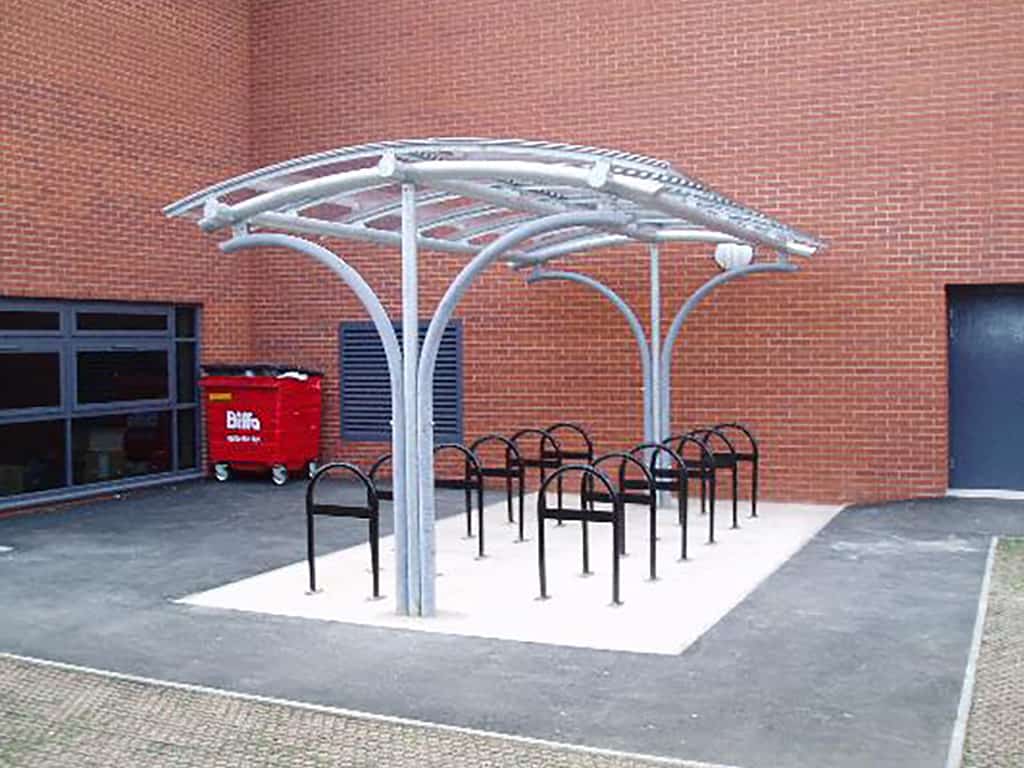 Pergola 1
Our Pergola model is suitable for customers with individual wishes due to its variability in height and axis spacing.
The simple design is characterized by hot-dip galvanized or additionally according to RAL powder-coated, curved steel roundness in the T-profile. The roof is glazed with curved Makrolon sheets.
You can equip the pergola roof with different Josta holders or double parking. Support stands or stand holders are an excellent addition.
Pergola 2
Our model Pergola 2 expands the possibilities of the classic pergola roofing.
This roofism is made of the same material and guarantees you a quality and durable product. The design consists of a rectangular profile that can be equipped with or without side and rear walls. The roof is made of an aluminium sine shaft and glazed with Makrolon.
For a particularly efficient use of space, you can install the Josta double parking, which offers you double storage space on a simple area.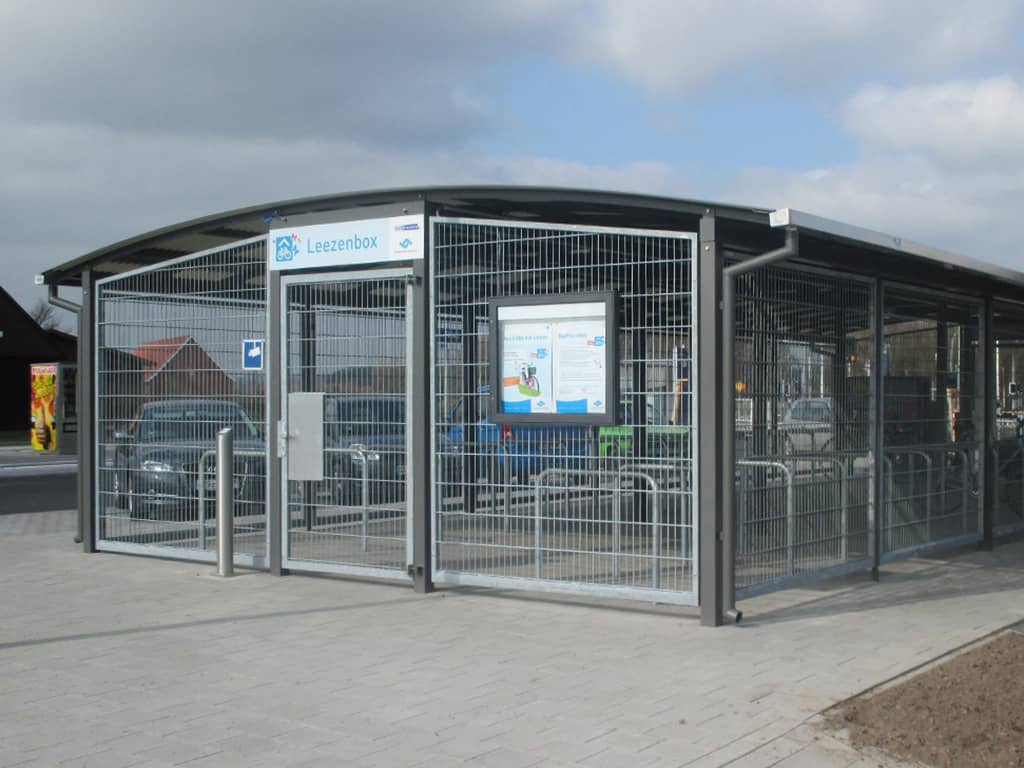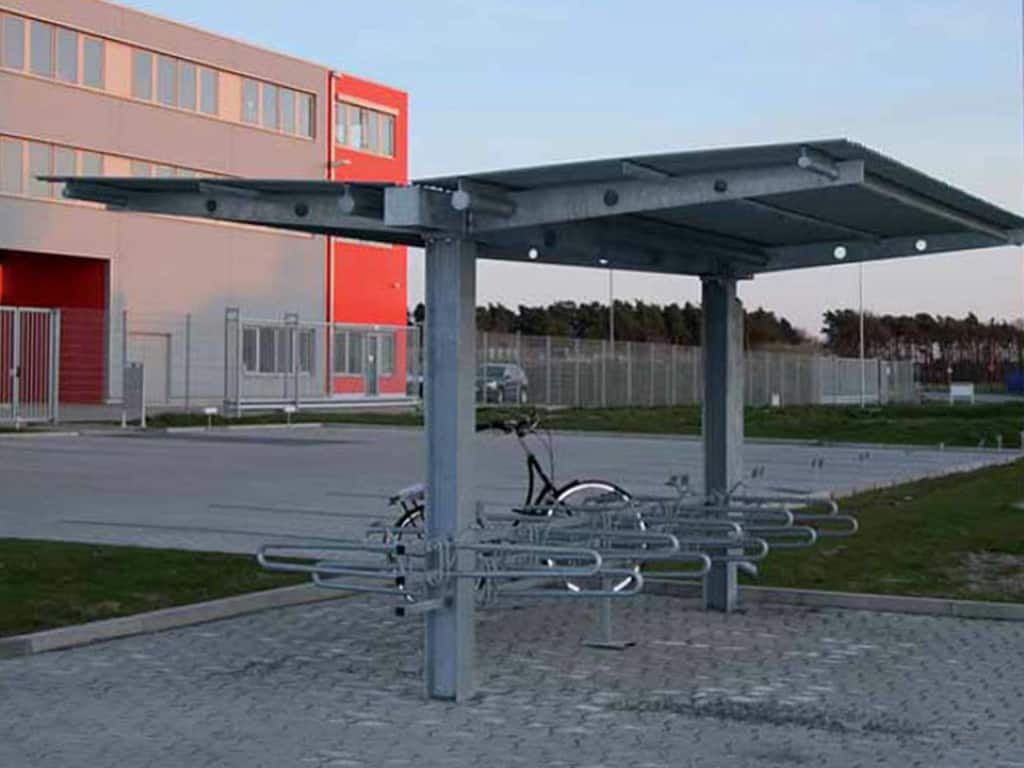 Münster
Our model Münster 1 is massive, safe and simple. The supports of the construction consist of optionally a round tube, a square tube or steel beams. The surface is hot-dip galvanized or additionally powder-coated.
The roof is covered with trapezoidal sheets, aluminium shaft or duet sheet, which lie on a T-steel beam and round tubes with flat steel swords. The screwing is carried out on the gutters.
The roof is anchored in the ground and can also be equipped with our Josta holders.
Hagen
Our Hagen model is ideal for the living environment due to its simple and variable design. The size of the canopy is tailored to your needs. You can choose between an open or closed version, with or without side and back walls.
The construction consists of welded and screwed steel round tubes, which have a hot-dip galvanized (or additionally powder-coated) surface. The roof is covered with a trapezoidal sheet.
Our various bike holders offer well thought-out solutions to accommodate your bike safely and can be individually integrated.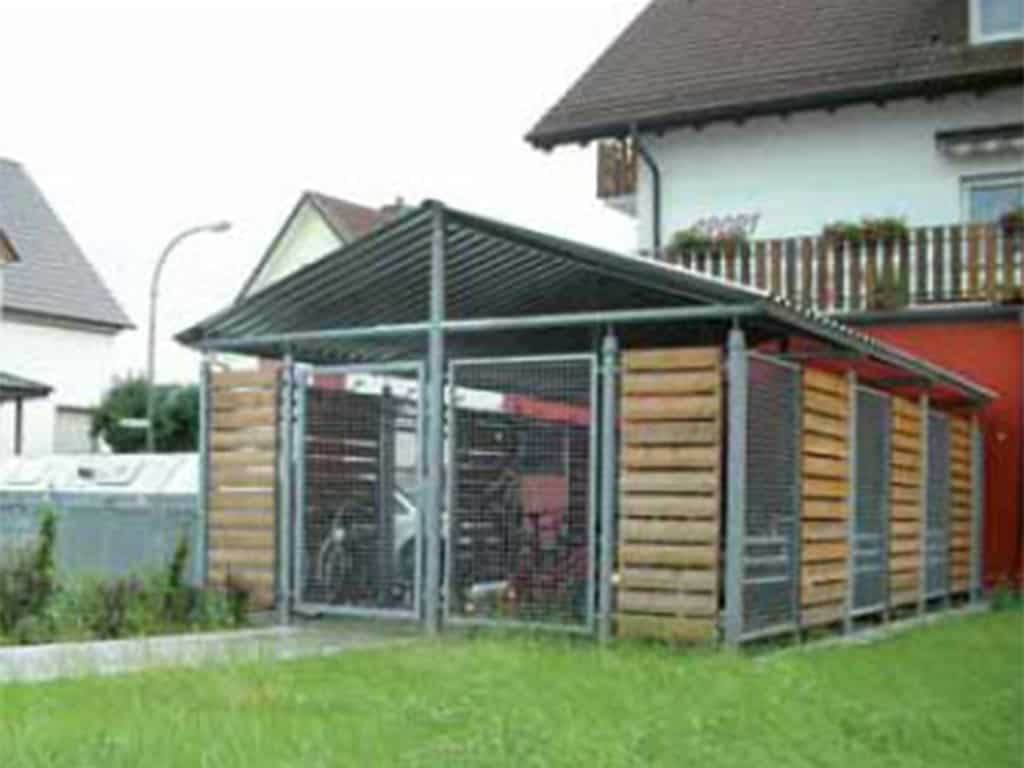 The right solution for you
We are a specialist for modern bicycle mounts and know the requirements of our customers. Choose from our extensive product range the system that suits you. Contact us now.
Contact
Write us your request and we will ensure that your wishes are fulfilled.