Our solutions
Save space and use your entire space!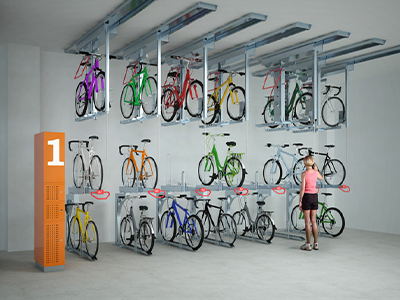 Kein Platz geht verloren
With our well-thought-out mounting systems, you can take full advantage of the available space and thus provide more storage space.
Our product range offers the perfect solution for closed and open spaces. The DoppelParker or TripleParker allows double or triple space use on a single surface. Thanks to automated guide rails, the bicycles can be reached comfortably, easily.
Do you have individual wishes? Our experienced team realizes custom-made products tailored directly to you.