Bicycle parkers
TripleParker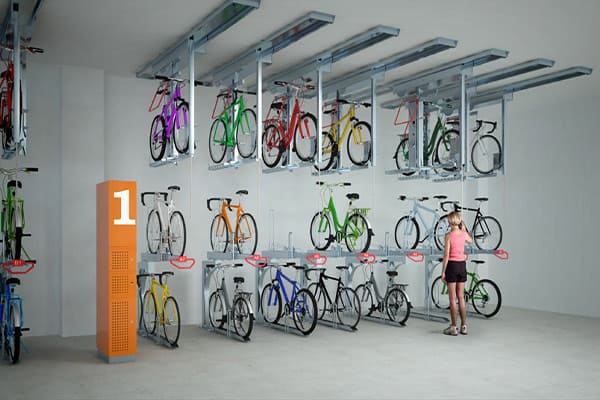 Triple storage space on one area
Our TripleParker takes the possibilities for space use to a new level. Bicycles can be accommodated sheltered up to the third floor. The parking of the wheels takes place with only a few simple steps and impresses with a child-friendly operation.
The TripleParker dispenses with the use of electronics and is maintenance-free. This makes it particularly safe for daily use. The TripleParker is therefore ideal for public and private car parks with a high load on bicycles.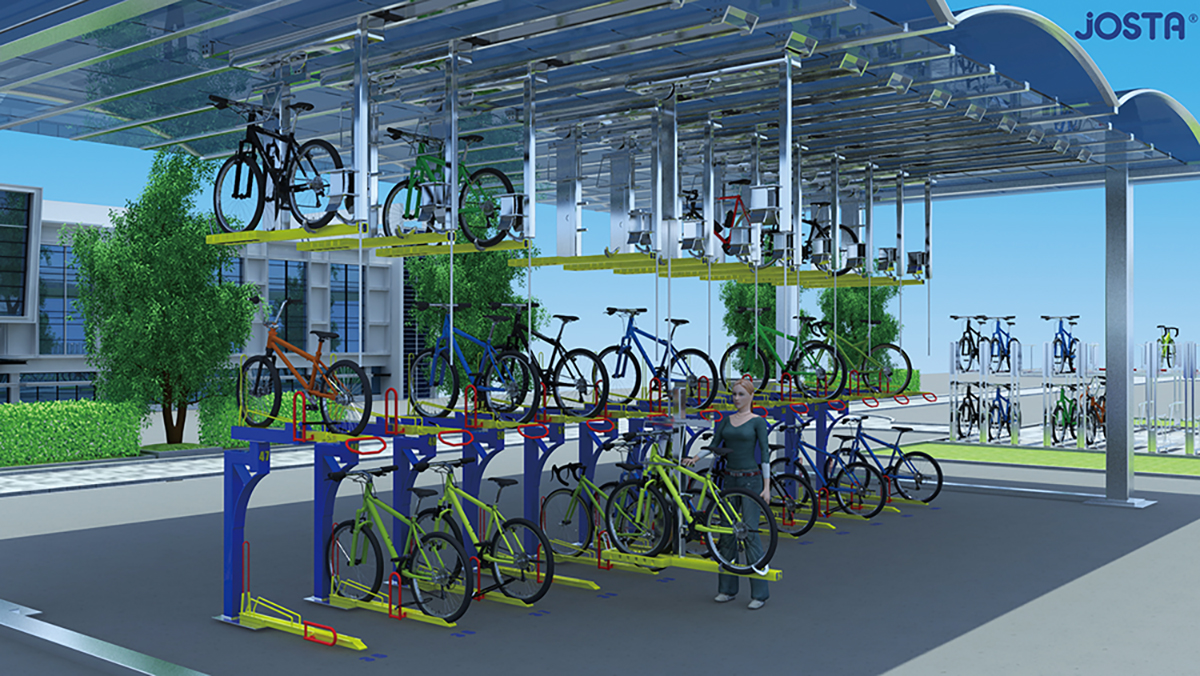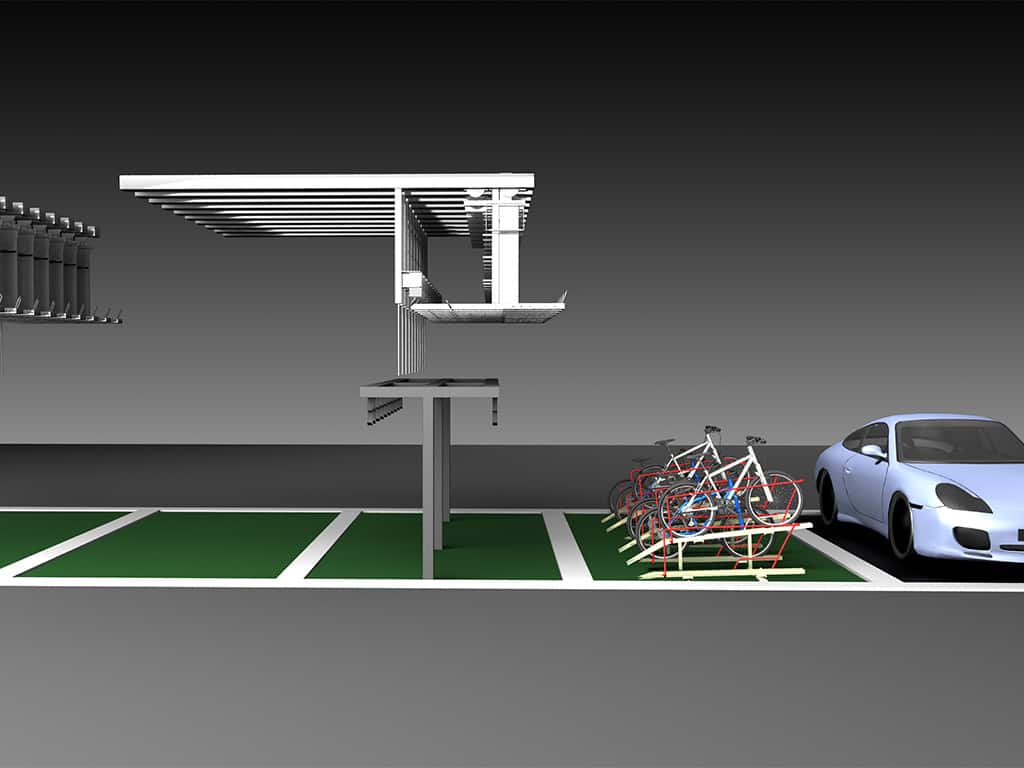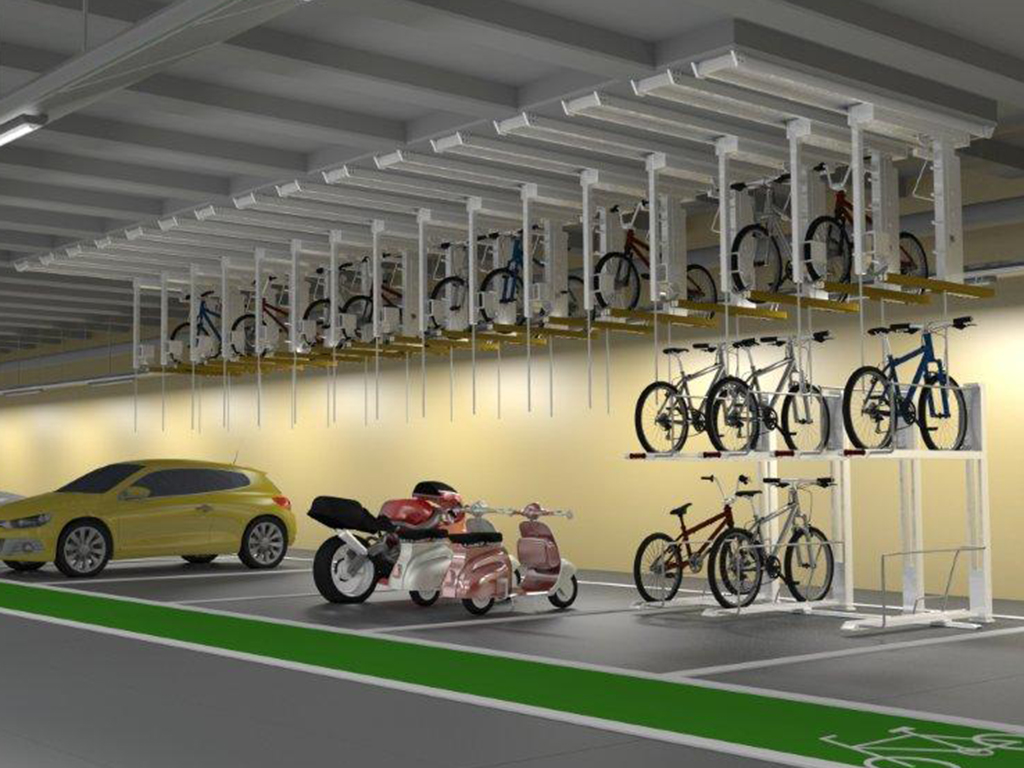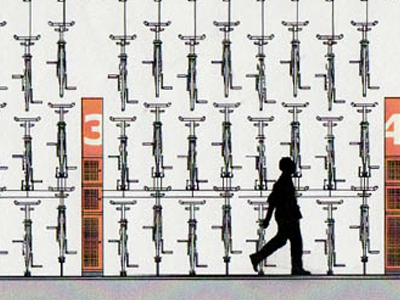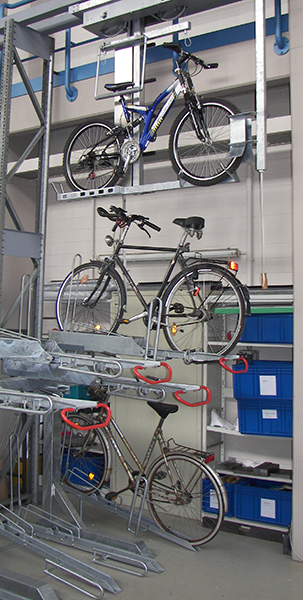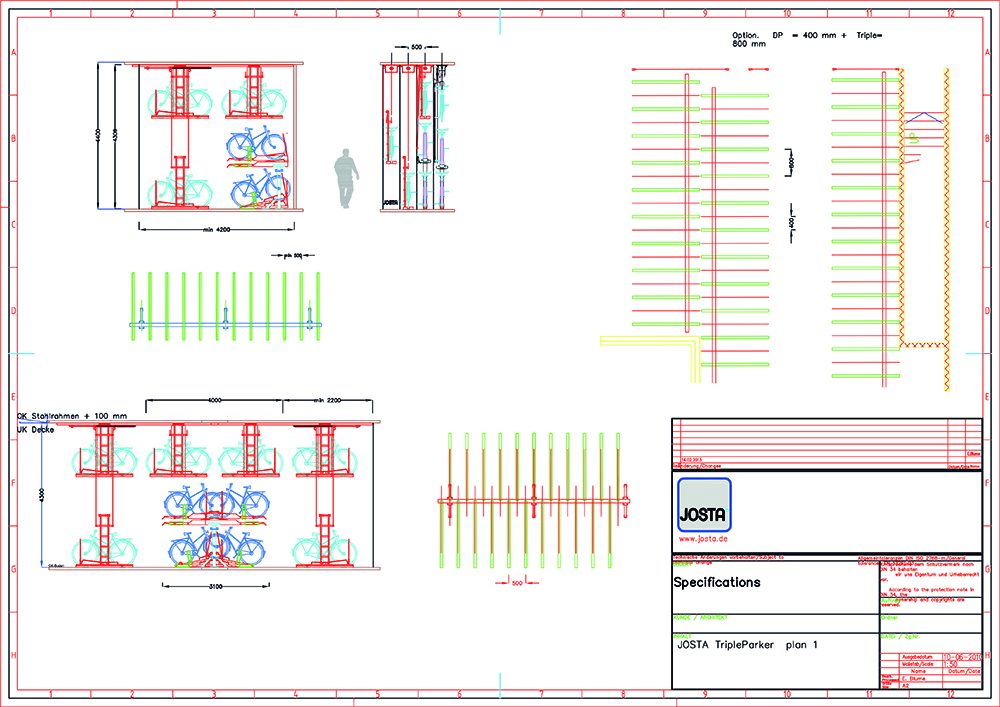 Watch our TripleParker in the video here.